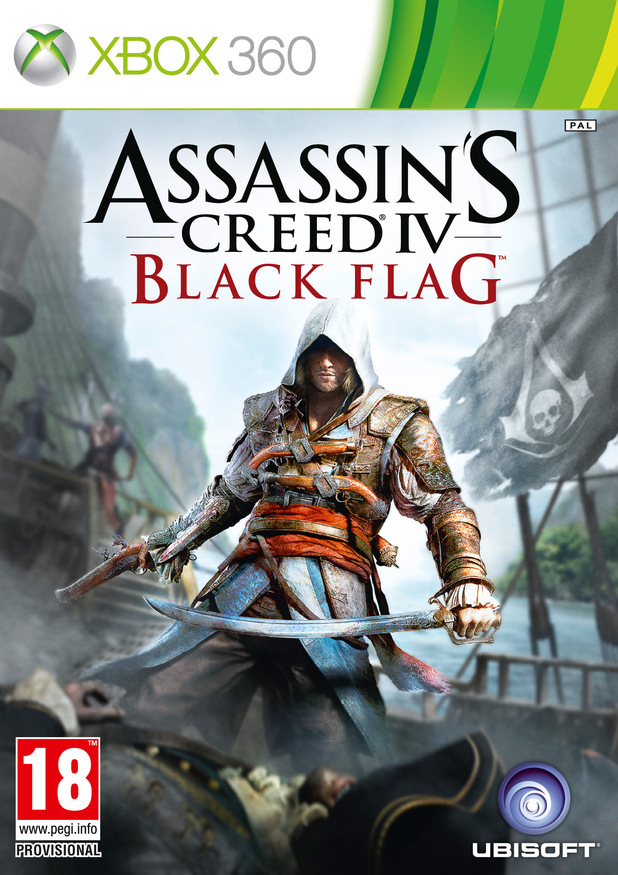 The next Assassin's Creed is revealed- on Monday...
Well, you can't fault Ubisoft for keeping things secret these days. Despite all of the rumours and minor leaks surrounding the latest
Assassin's Creed
game in the past week, we've now got absolute confirmation from them as to what we can expect. We'll hear more for sure on Monday, but it was at the very least announced today that the latest instalment will be titled
Assassin's Creed IV: Black Flag
, with its cover revealing a new Assassin hero and a setting in the Golden Age of Piracy that promises to shake things up in big ways for the hit video game franchise. As I mentioned yesterday, this is the series' fifth consecutive annual instalment since 2009, and the franchise as a whole definitely shows no signs of going the
Call Of Duty
route by losing ambition or overall quality.
Assassin's Creed IV: Black Flag
will ship on Xbox 360, PlayStation 3, WiiU and PC (and likely next-generation consoles too) this
Autumn
.