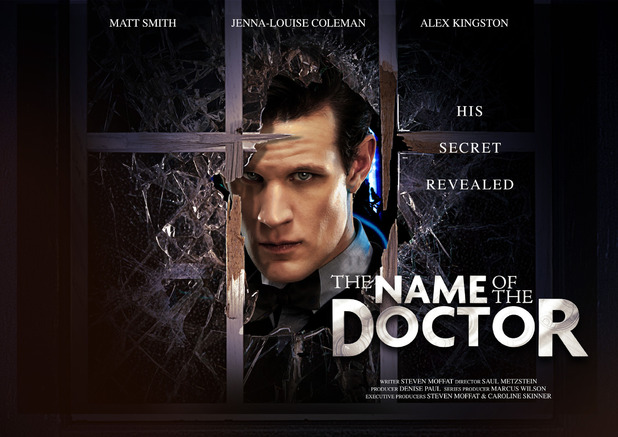 What lies at the Fields of Trenzalore for the Eleventh Doctor?...
Doctor Who
's executive producer and showrunner Steven Moffat has today provided us with the first hints as to what to expect in the season finale of the current run of blockbuster episodes. Titled
The Name Of The Doctor
, the final instalment's premise involves the Doctor's friends being captured by an unknown menace, forcing the Doctor to travel in his TARDIS to the one place in time and space he should never go. Will it be the Fields of Trenzalore? Here's what Steven Moffat had to say- and we'll hear lots more from DWM and the BBC next week...
ON THE FINALE'S CLIMAX- "I feel as though we're going to deliver. We've only just finished shooting the actual completed ending- it's ridiculously secret- but it's quite a thing, hopefully."
ON THE FINALE'S DEALINGS WITH SERIES ARCS- "There's often an element of throwing in some lovely names, and then figuring it out later, but I've always sort of had a plan for the Doctor and Trenzalore. Things will be resolved. Things I've left hanging in plain sight- and sometimes not in plain sight- will be tied up..."
Doctor Who continues this Saturday with Journey To The Centre Of The TARDIS at 6.30pm, with The Crimson Horror airing on May 4th, Nightmare In Silver on May 11th and The Name Of The Doctor concluding this 50th Anniversary season of blockbuster adventures on May 18th.