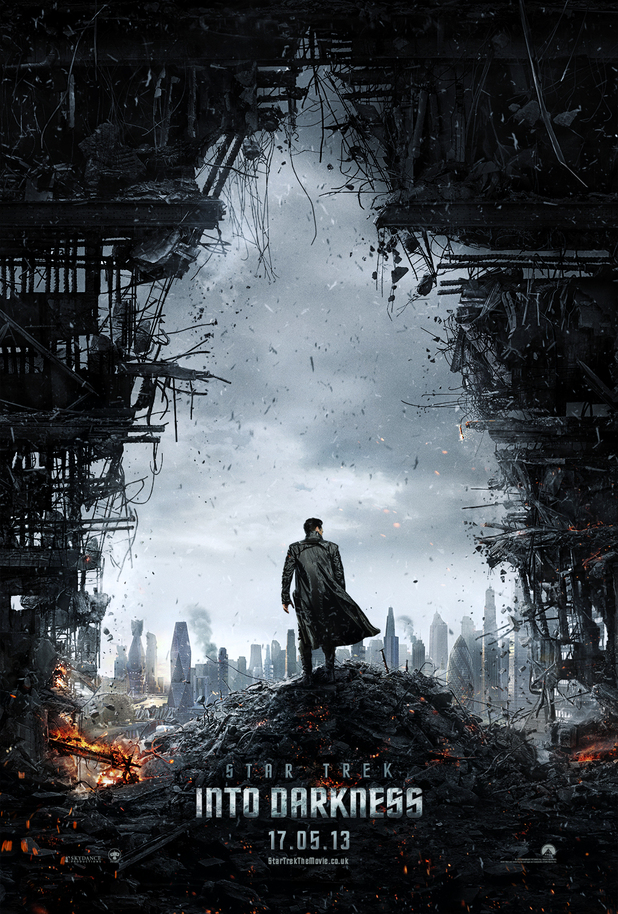 Our first preview of 2013's biggest sci-fi film is here!
Paramount Pictures and JJ Abrams have today released the first official promotional poster for their new science-fiction film sequel
Star Trek Into Darkness
. Taking place several years into the lives of the crew of the SS Enterprise and so after the events of 2009's
Star Trek
, the second instalment in the rebooted saga will apparently force Captain Kirk and his allies to make the ultimate sacrifice for the planet Earth after the human fleet is scattered and destroyed by a dangerous new force. With Chris Pine, Zachary Quinto, Zoe Saldana, Simon Pegg and Benedict Cumberbatch heading up the all-star cast for the new entry in the loose television adaptation, we're likely going to get a truly innovative sci-fi masterpiece that should really play well on our expectations of what to expect from flicks in this genre. We can expect a first trailer to arrive too with the release of
The Hobbit: An Unexpected Journey
in the United States on December 14th, so look out for the video on the internet that day.
Star Trek Into Darkness
vworps into cinemas worldwide on May 17th, 2013.