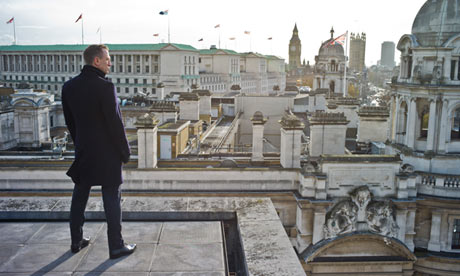 Bond Is DEFINITELY Back.
MGM Studios have today announced big news to the world at large-
Skyfall
has become the biggest-selling film in the UK
ever
! Yep, the twenty-third instalment in the James Bond franchise of book-to-film adaptations has sold £94 million worth of tickets here in England, Ireland, Scotland and Wales. That amount eclipses the previous record-holders of
Avatar
and
Harry Potter And The Deathly Hallows Part 2
, which is really saying something in terms of the success of a relatively small British filmmaking studio. Indeed, the news bodes very well for the long-term future of the film series, which we're assured will feature Daniel Craig once again for at least two more Bond movies.
Bond 24
is currently in pre-production, targeted for release in 2014.