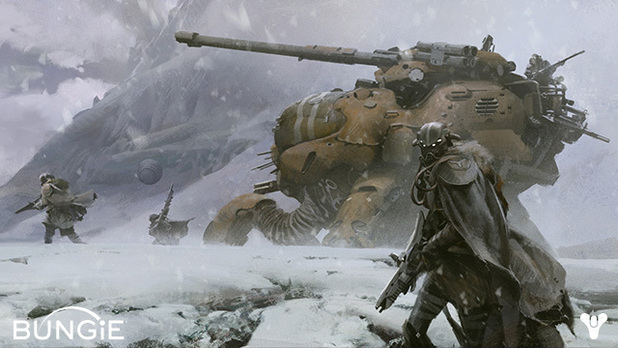 See what's coming for the ex-Halo developer...
It's been two years now since Bungie departed the
Halo
franchise, leaving the reins of the Xbox-exclusive video game series to 343 Industries. While that series couldn't be in ruder health, with
Anniversary
and
Halo 4
going down a storm, the question remaining is this- what have the ex-developers been doing since their departure in 2010? We've now got the first teaser image for Bungie's new project,
Destiny
, courtesy of IGN after a leak. The official synopsis reads: "Go ahead. Take a peek. It's alright. [Bungie] We weren't quite ready, but we will be soon, and we can't wait to finally show you what we've really been up to. This is just the beginning." Expect more official details very soon, then!
Destiny
is rumoured to hit the Xbox 720 exclusively in 2013.