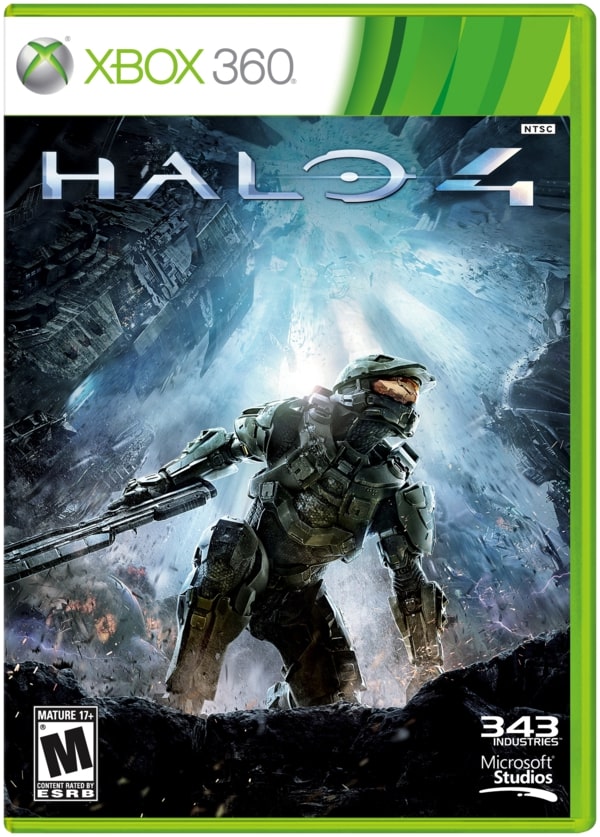 The definitive science-fiction video game returns to sweep up this month's Best Release award!

Make no mistake, the choice for November 2012's Best Release has been the most difficult I've faced as an entertainment critic this year.

Hitman Absolution, Halo 4, Merlin: The Disir

and

Argo

all laid down solid claims to the title in the past few weeks, each bringing with them a staggering standard of consistent quality unmatched by much of the other ten months' of 2012 releases so far. In the end, though, I picked the game which finally managed to steal the crown of best First-Person-Shooter back from

Call Of Duty

with an alarming amount of ease the likes of which I don't think anyone could have predicted. Boasting an emotional blockbuster campaign, a thrilling series of upcoming co-op DLC missions and the best online multiplayer segment available for current-generation consoles,

Halo 4

brims with potential for where the Reclaimer Saga can head on the next Xbox, yet maintains an incredible quality as a new series opener for the franchise. There are big changes afoot, that much is clear with the innovative narrative and new gameplay mechanics, to the point that while some of the classic

Halo

formula remains intact, it doesn't bring things to the stale level of repetition that

Reach

and particularly

ODST

bordered on as Bungie's story wrapped to a close. Despite getting a narrow victory due to the heavy competition,

Halo 4

remains a firm contender for Game Of The Year, a staggering gaming masterclass that does for 343 what

Combat Evolved

did for Bungie, introducing the world once again to the best exclusive franchise there is!

JANUARY 2012-

SHERLOCK: THE REICENBACH FALL

(RUNNER-UP: WAR HORSE) FEBRUARY 2012-

THE MUPPETS

MARCH 2012-

MASS EFFECT 3

(RUNNER-UP: THE HUNGER GAMES) APRIL 2012-

AVENGERS ASSEMBLE

(RUNNER-UP: THE CABIN IN THE WOODS) MAY 2012-

MAX PAYNE 3

(RUNNER-UP: HOUSE: EVERYBODY DIES) JUNE 2012-

ROCK OF AGES

(RUNNERS-UP: LEGO BATMAN 2; SPEC OPS) JULY 2012-

THE DARK KNIGHT RISES

(RUNNER-UP: THE AMAZING SPIDER-MAN) AUGUST 2012-

TRANSFORMERS: FALL OF CYBERTRON

(RUNNER-UP: THE NEWSROOM) SEPTEMBER 2012-

DOCTOR WHO: THE ANGELS TAKE MANHATTAN

OCTOBER 2012-

ASSASSIN'S CREED III

(RUNNERS-UP: SKYFALL; DISHONORED) NOVEMBER 2012-

HALO 4

(RUNNERS-UP: ARGO; HITMAN ABSOLUTION) DECEMBER 2012- COMING DECEMBER 31ST...