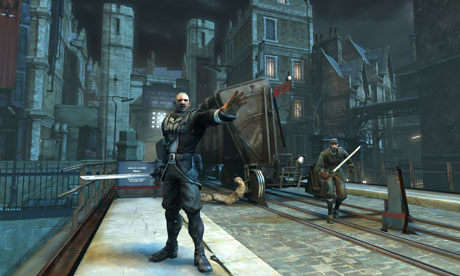 Bethesda reveal there's plenty more Dunwall on the way...
Dishonored
remains my personal Game Of The Year so far, so any news on a follow-up would obviously bode well in my opinion. And what would you know, such news has arrived today...! Bethesda have today been speaking on the future of the new IP. PR Boss Peter Hines had this to say: "I can tell you that
Dishonored
is far exceeding our sales expectations, which is especially cool considering it's a new IP facing a host of well-established titles this quarter. We clearly have a new franchise!" It's exciting news, and we'll keep you posted on all the latest developments as they come.
Dishonored 2
will most likely launch in 2014.