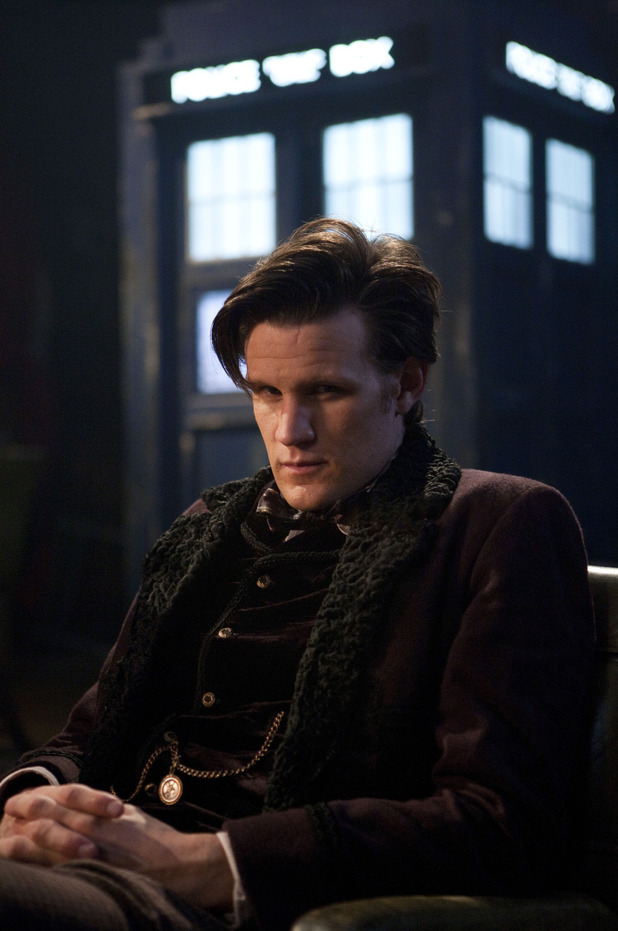 The Doctor is back this Friday- prepare with exciting new teasers!
Friday's Children In Need 2012 live show will bring with it two exciting new
Doctor Who
offerings. First up, there's a prequel for the Christmas Special starring Matt Smith and a new familiar faces and written by showrunner Steven Moffat. After that? Well, there's a fully-fledged promotional trailer for the episode, featuring our first proper look at Jenna-Louise Coleman's companion character Clara Oswin in action in the upcoming adventure. Before that, though, we've got a few news snippets of interest...
CHRISTMAS IS COMING: To the left, you'll see the first teasing image of the CIN Christmas Special prequel revealed. Here, we've got what looks to be a more melancholic Eleventh Doctor, clearly suffering after the events of The Angels Take Manhattan, so perhaps the old faces who are back will be on the recieving end of his anger?
A JOURNEY TO DIE FOR: We've got an exciting announcement fresh from the pages of DWM this week. Stephen Thompson wrote the pirate episode The Curse Of The Black Spot in Series Six, and now he's confirmed the title of his anniversary-year episode (set to air in Spring 2013)...it's Journey To The Centre Of The TARDIS!
GAIMAN GOES CYBER-CRAZY: Hot on the heels of the BBC's official announcement of his Cybermen episode for the 2013 run, Neil Gaiman has been revealing why he's back for more. Initially, Gaiman apparently deemed himself too busy to help out in the anniversary run, but when the Moff asked him to "make the Cybermen scary again", he came on board. The episode is currently titled The Last Cybermen, and will feature a redesigned version of the famous enemies of the Time Lord. It's a sleek redesign of the 2006 incarnation of the foes with more than a hint of Tomb Of The Cybermen about it- see what you think below...
The prequel and trailer for the Doctor Who Christmas Special will air as part of Children In Need on Friday from 7pm, while the episode itself broadcasts on Christmas Day on BBC1.