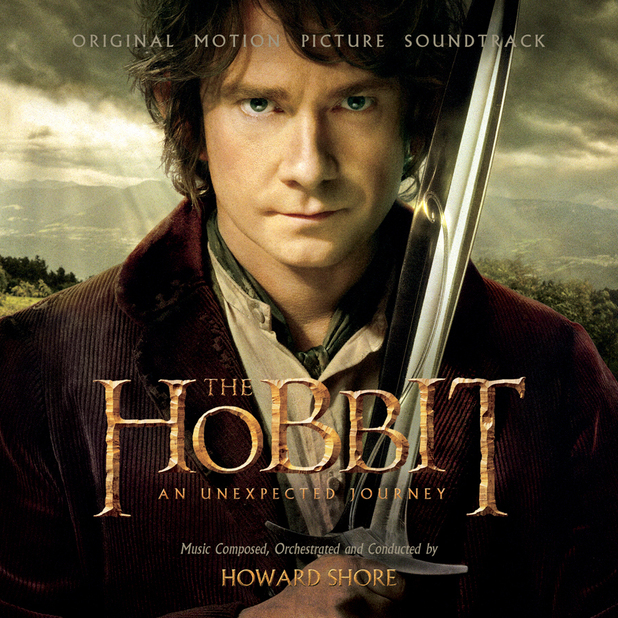 What hints does this telling setlist provide for the first movie?
We're now just one month away from the release of
The Hobbit: An Unexpected Journey
in cinemas everywhere, and to ready us further Warner Bros have this week released the music setlist for the first film's soundtrack. Although usually these song titles are fairly obvious due to extensive trailer coverage, thanks to the ambiguity surrounding the splitting of the novel's adaptation we're relying more on details such as these to provide guidance on what to expect. Here's the list and its teasers:
MY DEAR FRODO-
The placement of this opening tune likely means we'll open in a pre-
Fellowship Of The Ring
version of the Shire where Bilbo is writing his tale to Frodo.
OLD FRIENDS-
Bilbo and Gandalf's meeting.
AN UNEXPECTED PARTY-
This one should speak for itself!
MISTY MOUNTAINS-
The song we've heard performed by the dwarves in the first trailer.
THE ADVENTURE BEGINS/THE WORLD IS AHEAD-
Typically sweeping Jackson tracks adorned to long shots aplenty, methinks.
AN ANCIENT ENEMY/RADAGAST THE BROWN-
Radagast is played by Sylvester McCoy, and it's quite possible that this signals the first meetings with Gandalf about Sauron's return to Middle Earth.
ROAST MUTTON/A TROLL-HOARD/THE HILL OF SORCERY-
These three tracks are intertwined with Bilbo and the dwarves' encounter with three trolls and Gandalf's rescue.
WARG SCOUTS-
This will lead us into the momentous cave escape and encounters.
THE HIDDEN VALLEY/MOON RUNES/THE DEFILER-
These tracks will involve the caves where the gang preside for a time.
THE WHITE COUNCIL-
Christopher Lee ahoy! We'll have discussions aplenty here about the rise of the Necromancer (Sauron) and how Gandalf and Saruman intend to stop this dreaded foe.
OVER HILL/A THUNDER BATTLE/UNDER HILL-
Not quite sure here, we'll have to wait and see...
RIDDLES IN THE DARK/BRASS BUTTONS-
Andy Serkis ahoy! Here's where the full iconic encounter with Gollum in the caves of the Misty Mountains takes place.
OUT OF THE FRYING PAN/A GOOD OMEN-
The former is Chapter Six's title, where Bilbo and the dwarves are rescued by Gandalf and the Eagles and taken to the realm of Legolas, so it seems this is where the first part of the
Hobbit
adaptation will reach its end!
The Hobbit: An Unexpected Journey
darts into cinemas worldwide on December 14th, with ODEON advanced screenings commencing on the 13th.