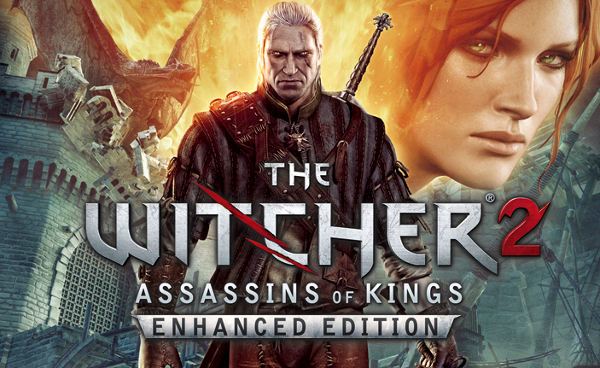 More big releases for the blog's penultimate pre-hiatus week!

Yep, as sad as it is for me to admit, there really are only two weeks until the blog hits its three and a half week hiatus. As such, we'll be bringing you lot as much coverage from the entertainment industry as possible in the next fortnight, starting with the next seven days as all of these releases surface...

THE WITCHER 2: ASSASSINS OF KINGS ENHANCED EDITION

-

It's finally time for one of the biggest Xbox 360 exclusives of 2012 to surface.

The Witcher 2

was heralded as a masterpiece upon its release for PC last year, so here's hoping that the

Enhanced Edition

is every bit as action-packed and exciting as the original!

LOCKOUT

-

We're also geting a new action thriller from Guy Pearce in the form of

Lockout

. Don't go expecting the next

Shutter Island

, but at least revel in the release of a great addition to the Summer Of Film.

AND THERE'S MORE...

Coming to DVD are the first season of the

Titanic

TV drama, the fifth run of

Benidorm

and the second of

Made In Chelsea

. Meanwhile, we've got a new comedy-drama from Ewan McGregor on the big screen in

Salmon Fishing In The Yemen

, new episodes of

Two & A Half Men, House, Glee

and an all-out competition in

The Voice

and Mac owners can get their hands on

RAGE: Campaign Edition

and Spiritualised debut their new album

Sweet Haven Sweet Light

. In terms of other cinema flicks, if you're not enticed by the new entries, why not try out

The Cabin In The Woods, Battleship

or

The Hunger Games

?

ON THE BLOG-

I'll be bringing you reviews of

Doctor Who Revisitations 3, Derek, Iron Man, The Incredible Hulk, Thor

and

Glee: Saturday Night Gleever

over the course of the week, plus doing some more looking ahead to what we have going on here at On-Screen straight after the hiatus!

AND NEXT WEEK...-

The biggest superhero movie of 2012,

Avengers Assemble

, will land on April 26th, plus

Prototype 2

on Tuesday and the World Book Night event commences on the Monday! Yep, it's a big week for entertainment, the next one...