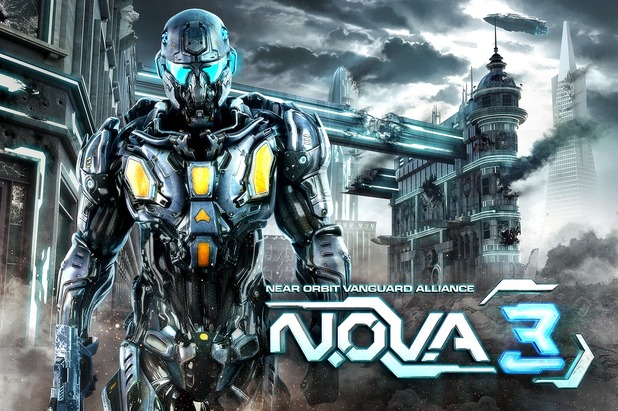 iOS and Android gamers have a new FPS to look forward to...
Gameloft have announced the development of
N.O.V.A 3
. A sequel to the portable sci-fi shooter franchise that has proved a hit with handheld gamers, the new application sees hero Kal Wardin find his ship wrecked on Earth in the midst of an alien incursion in America. The FPS gameplay will reach its best this time around, especially with the HD visuals of the iPad 3 ready and waiting for a great developer like Gameloft to fully utilise., so fans can expect the most refined iteration of the series yet.
N.O.V.A 3
is set for release later this Summer.