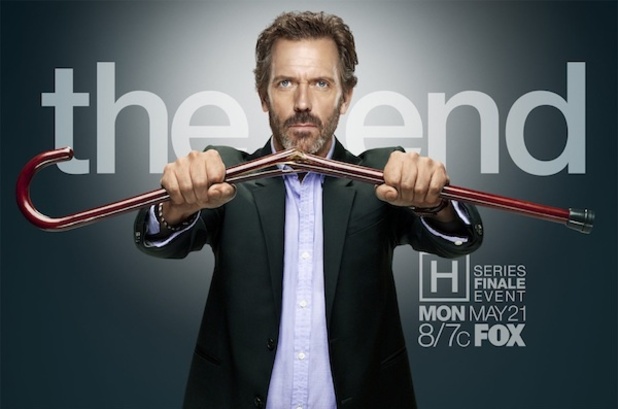 Find out some more snippets about the series climax...
We're just one month away from the broadcast of the final episode of everyone's favourite medical drama now. Yep,
House: Everybody Dies
is merely weeks away, so we'll soon be finding out what that omnious title means for Dr Greg and his teammates. As well as the new poster ad released here on the left, we've discovered today from Digital Spy that "[the title] will become clearer as we get closer to the finale. But it's certainly House assessing his life, assessing his future." Perhaps that means that Hugh Laurie's doctor will make it to the end of the series alive, perhaps not. Either way, we're promised that Thirteen and Martha will make cameos in the episode to point House on the way to 'the end' in some form, so look forward to that.
House: Everybody Dies
will air on Sky1 on May 24th.