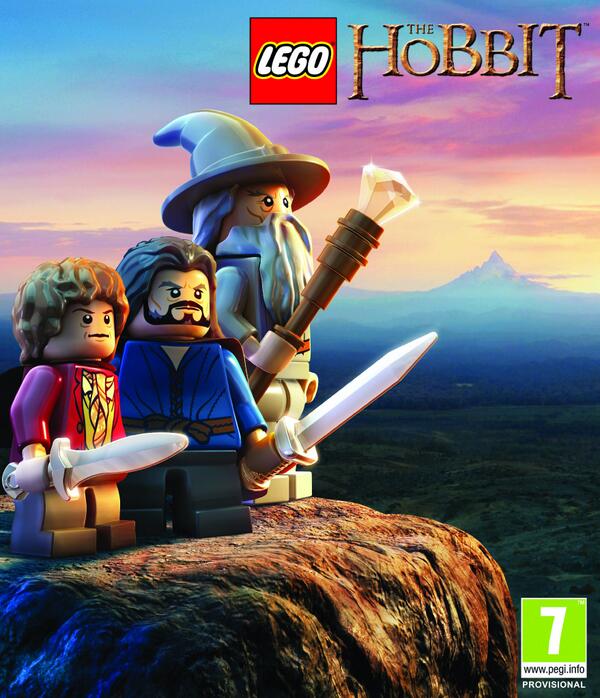 Far over ranges and mountains lies a single solitary peak- will you help the Dwarves reclaim their homeland?
Warner Brothers Interactive Entertainment and Travellers' Tales Games have today announced the development of
LEGO The Hobbit
for release next year. A fantasy adventure which acts as a prelude to the latter studio's hit
LEGO The Lord of the Rings
, the multi-generation release will feature all of the best-loved characters from Peter Jackson's adaptations of J.R.R. Tolkien's iconic children's novel.
However, fans expecting to play
The Hobbit
's storyline in its entirety best manage their aspirations.
LEGO The Hobbit
will feature missions adapting the events of both
An Unexpected Journey
and
The Desolation of Smaug
, but it will not incorporate the narrative of the film trilogy's final instalment
There and Back Again
. There's a chance given that the first two films cover so much of the text that this product will essentially wrap up
The Hobbit
's plot of its own accord, but the cynic lurking inside this writer's psyche knows that a
Complete Saga
-style product featuring the levels based on all six Jackson efforts is all-but-inevitable due to the
LEGO
franchise's ongoing success. If
LEGO Marvel Superheroes
is anything to go by, though, it's comforting to know that the series remains in safe hands- the first screenshots from the game can be found below.
LEGO The Hobbit
travels onto Xbox One, Xbox 360, PlayStation 4, PlayStation 3, PlayStation Vita, Nintendo WiiU, Nintendo 3DS and PC in
Spring 2014
.