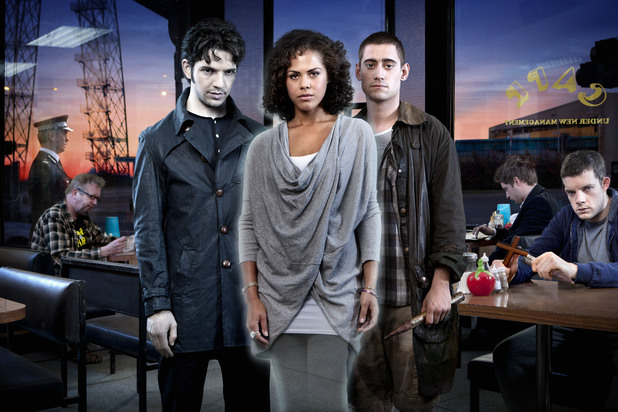 The gang will be back for a further round of adventures next year!
Fresh off the broadcast of the season finale, the BBC have confirmed that
Being Human
will return for a fifth series. The episode structure has yet to be announced, but it's fairly reliable to assume that we will get eight more one-hour romps on BBC Three with Hal, Tom and Annie all returning to face off more vampire and superhuman threats in order to avert all-out war with the Old Ones and other enemies across the world. Many BBC dramas generally last around five seasons (
Merlin
for example may be biting the bullet this year at its Series Five), so it's not doubtful to think that this may be the final run for this great fantasy show too, but who knows? I'll be bringing you reviews of Series One-Four in their respective DVD boxsets as soon as possible this week;
Being Human
returns in Spring 2013.