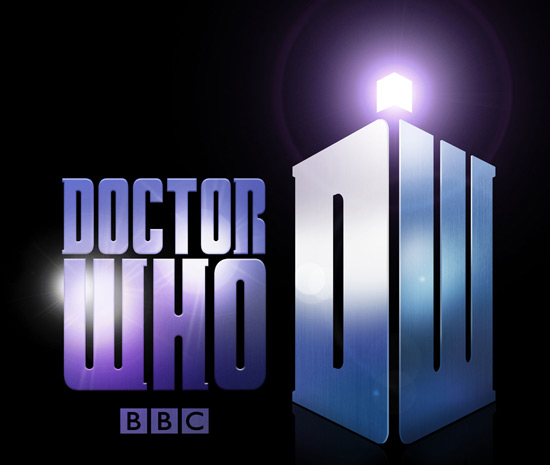 The new Doctor Who trailer arrives, plus loads more exciting events and releases!
Although in terms of major groundbreaking 2012 releases this week is a little shallow, there are actually a lot of much-anticipated arrivals of big trailers, shortlists and movies in the next seven days, so read on to find out what you should be looking out for...
DOCTOR WHO TRAILER-
Fresh out of the Official Convention, our first look at the stunning Series Seven trailer for the opening three episodes (penned by Steven Moffat, Chris Chibnall and Toby Whithouse) will be with us in stunning high-definition tomorrow morning at 9am here on the web, and feature sneak previews of Daleks, snowy cave escapades and an epic Wild West gunfight- be right here for the video and my impressions tomorrow!
BREAKING DAWN PART 2 TRAILER-
On top of that, Twihards can finally see just what lies ahead in
The Twilight Saga: Breaking Dawn Part 2
, one of the most anticipated movies of 2012 for some. I've seen the trailer already, and while it's nothing for newcomers to get excited about and it's pretty darn short, there's enough to keep the fans' appetites sated until a full inevitable trailer hits in the Summer.
CARNEGIE/GREENAWAY SHORTLIST-
The unveiling of the CLIP Carnegie and Kate Greenaway lists is always amongst the biggest events of the year for British teen fiction, and I for one cannot wait to see which novels and picture books have made the respective lists for 2011's roster!
GAME: THE END?-
This is also the week when we'll find out the truth behind GAME's file for administration- will we still have the retailer alive as we know it come tomorrow evening, or is everything about to change for British high-street retailer status? We'll find out very soon...
GLEE: ON MY WAY-
New Directions are finally headed back to Regionals this week too in the show's intermittent mid-series finale
On My Way
, where romances are tested, loyalties divided and a car crash holds the darkest secrets of them all when things take a turn for the worst! The series will be back to Sky1 in just a couple of weeks time, but for now prepare to be shocked...
WRATH OF THE TITANS-
Okay, so we can all say with confidence that
Clash Of The Titans
was pretty naff, but nevertheless
Wrath
is looking more promising, boasting some impressive CGI and a revamped Greek storyline that may yet inject some fun and vigour into this new franchise.
KID ICARUS: UPRISING-
And the Nintendo 3DS finally gets its first big break, as
Kid Icarus: Uprising
lands with a bang after years of anticipation and seems to finally prove that this handheld console truly has some grand life in it!
AND THERE'S MORE...-
Happy Feet Two, Puss In Boots, The Awakening, The Thing, The Big Year
and
Doctor Who: The Daemons
all hit shelves tomorrow, while
The Pirates! An Adventure With Scientists
and
StreetDance 2
will be with us before week's end at the cinema, new episodes of
Two & A Half Men, House, Britain's Got Talent, The Voice
and
Titanic
will be coming to television sets near you,
Resident Evil: Operation Racoon City
to your consoles and Madonna and Iron Maiden bring us
MDNA
and
En Vivo!
respectively too via digital retailers. Yep, it truly is a good time to be an entertainment fan...
ON THE BLOG-
We'll be bringing you full reviews of the DVD boxsets for each and every season of
Being Human
so far, revealing more details on the upcoming
300
prequel and the final
Hangover
movie, the Carnegie and Greenaway shortlists, the trailers for
Doctor Who
and
Twilight
and much more, plus I'll be dishing out my Best Release award to March's finest entry, marking my Top 5 Most Anticipated Releases of April 2012 (and while we're on that topic...blimey, is it April already?!?), and my awards for the Best Releases Of Q1 2012 and my Most Anticipated Releases Of Q2 2012. I can't quite believe we're already heading into the second quarter of the year, but there you go!