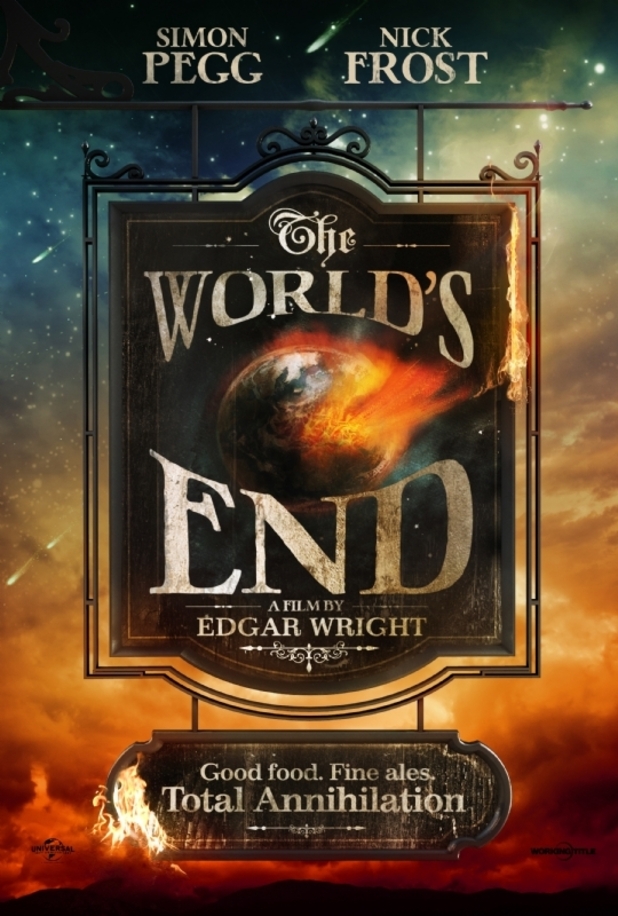 As the Summer of Film nears its climax, July brings with it a host of much-anticipated motion pictures. Discover next month's treats right here!
Traditionally, July has been a rather quiet month for the realms of entertainment. In 2013, though, that's really not the case, as the month ahead will bring with it some massive film releases in particular that you cannot afford to miss during their time at the box office. Whether it's comedy, animation, action or thriller that floats your proverbial boat, pretty much every genre imaginable is catered for, making July a month for the ages.
Without further ado, then, let's look ahead to see exactly what's in store over the next five weeks. Prepare yourselves, because some of the best entertainment releases of 2013 may well be contained in this very list:
5. NOW YOU SEE ME-
Chances are this ambitious magic-themed thriller film won't be known to every one of you dear readers. Nevertheless,
Now You See Me
looks more than worth your time, packing Jessie Eisenberg, Morgan Freeman and Michael Caine in its star-studded cast and an innovative action storyline to boot. Whether the premise of magicians-turned-robbers can last for the entire running time in terms of appeal remains to be seen, but we could be in for a very unique piece of cinema here.
(Wednesday 3rd)
4. DESPICABLE ME 2-
Those loyal readers who have already seen our Exclusive review of
Despicable Me 2
, an ambitious animated film sequel that has earned itself an impressive 3.5* score at the blog. Bringing the Minions back to the forefront of the follow-up's narrative is a truly inspired decision by the writers, and their backing by beloved US thespians like Steve Carrell and Ken Jeong only serves to heighten the sheer hilarity on offer in this charming new instalment.
(Monday 1st)
3. GROWN UPS 2-
Boy, oh boy, this could be the ultimate Marmite motion picture release of 2013. I had a more-than-pleasant time with
Grown Ups
(4*) in 2010, and yet for some viewers and critics, that Adam Sandler comedy movie marked one of the ultimate lowpoints of the comedian's career. You'll likely either approach its follow-up
Grown Ups 2
, then, with an air of trepidation or cautious excitement, and since I fall into the latter category, I'm thoroughly looking forward to seeing what comes of this second outing.
(Tuesday 9th)
2. THE WOLVERINE-
Seeing as it's been nearly a month now since a new superhero movie hit cinemas, it's only right that
The Wolverine
is just around the corner! Continuing the storyline left open in 2007's
X-Men: The Last Stand
, Wolverine is left alone with his allies deceased and his one true love murdered by his own hand. Out of nowhere, the immortal X-Man is called to Japan and offered the chance to reclaim his humanity- but at what cost? After the tragic downfall of
X-Men Origins: Wolverine
, it's easy to be wary of being burned once more here, but
The Wolverine
has plenty of potential to take the world by surprise come the end of this coming month.
(Thursday 25th)
1. THE WORLD'S END-
Simon Pegg. Nick Frost. The finale to the Cornetto Trilogy. What more do you really need to know? Oh, alright then, if you must know more- Martin Freeman, Rafe Spall, Rosamund Pike, Reece Shearsmith and more British cult stars join the cast of this budding UK comedy where a group of friends travel across the 'Golden Mile' of twelve pubs in one night. Their aim? To reach the World's End pub at the end of the trail- yet soon enough, they find that title is all too real, as the apocalypse nears the Earth. As ever, this should be good-hearted fun with risque and violent humour galore, hopefully sending off the franchise that gave us spectacular hits like
Shaun of the Dead
and
Hot Fuzz
in killer style.
(Friday 19th)