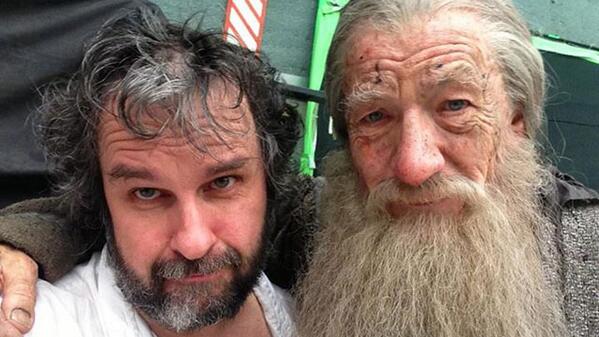 Gandalf finally allows his real-world counterpart to Pass, as Ian McKellen wraps on filming for the third and final Hobbit film.
Peter Jackson and Warner Brothers Pictures have today provided an update on the status of filming on their upcoming fantasy motion picture
The Hobbit: There and Back Again
. The final instalment of Peter Jackson's trilogy of
Hobbit
adaptations,
There and Back Again
depicts the Battle of Five Armies in full splendour as dwarves, elves and an all manner of other Middle-Earth races wage war on one another to reclaim the recently recovered treasure of Erebor.
Today, Ian McKellen shot his final scenes in the role of Gandalf the Grey. Ian has formed an integral part of Peter Jackson's work on both of the major Tolkien
Rings
texts, commencing shooting on
The Lord of the Rings: The Fellowship of the Ring
on April 1st, 1999 and wrapping up over fourteen years later as of June 28th, 2013. Gandalf will be seen in both this Christmas' instalment
The Desolation of Smaug
and the 2014 finale
There and Back Again
, attempting to solve the mystery of Dol Guldur while the dwarves make their journey, and in doing so unearthing a reawakened threat that could one day consume Middle-Earth!
The Hobbit: There and Back Again
journeys into cinemas worldwide on December 17th, 2014. Before that, though, we've still got
The Hobbit: The Desolation of Smaug
awaiting us this December 13th...