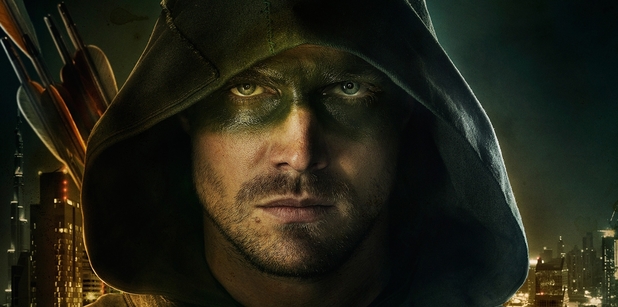 Oliver Queen's greatest battle begins on Sky1 in two months' time!
Sky1 have today announced the date on which The CW's superhero drama
Arrow
will return for the latter half of its second season's broadcast. Opening with
Blast Radius
, the new run picks up weeks after the events of
Three Ghosts
and chronicles Roy Harper's transformation by the Miracle serum into a super-powered ally to the Arrow.
That's not all by any means, though. As
Three Ghosts
proved earlier tonight, Season Two has plenty more plot elements to its overarching narrative than the emergence of the Red Arrow in Starling City. Malcolm Merlyn, Black Canary, Deadshot, Brother Blood, Slade Wilson and even Ra's Al Ghul himself will all be involved in future instalments, and fans can anticipate multiple returning appearances from Grant Gustin as Barry Allen and his superhero alter-ego this season ahead of the première of the show's first spin-off,
The Flash
, next Autumn. Whereas
Marvel's Agents of SHIELD
is struggling for consistency ten episodes into its initial season,
Arrow
has never been a more engaging and multi-faceted drama to experience!
Arrow
will return to Sky1 on
February 20th, 2014
.