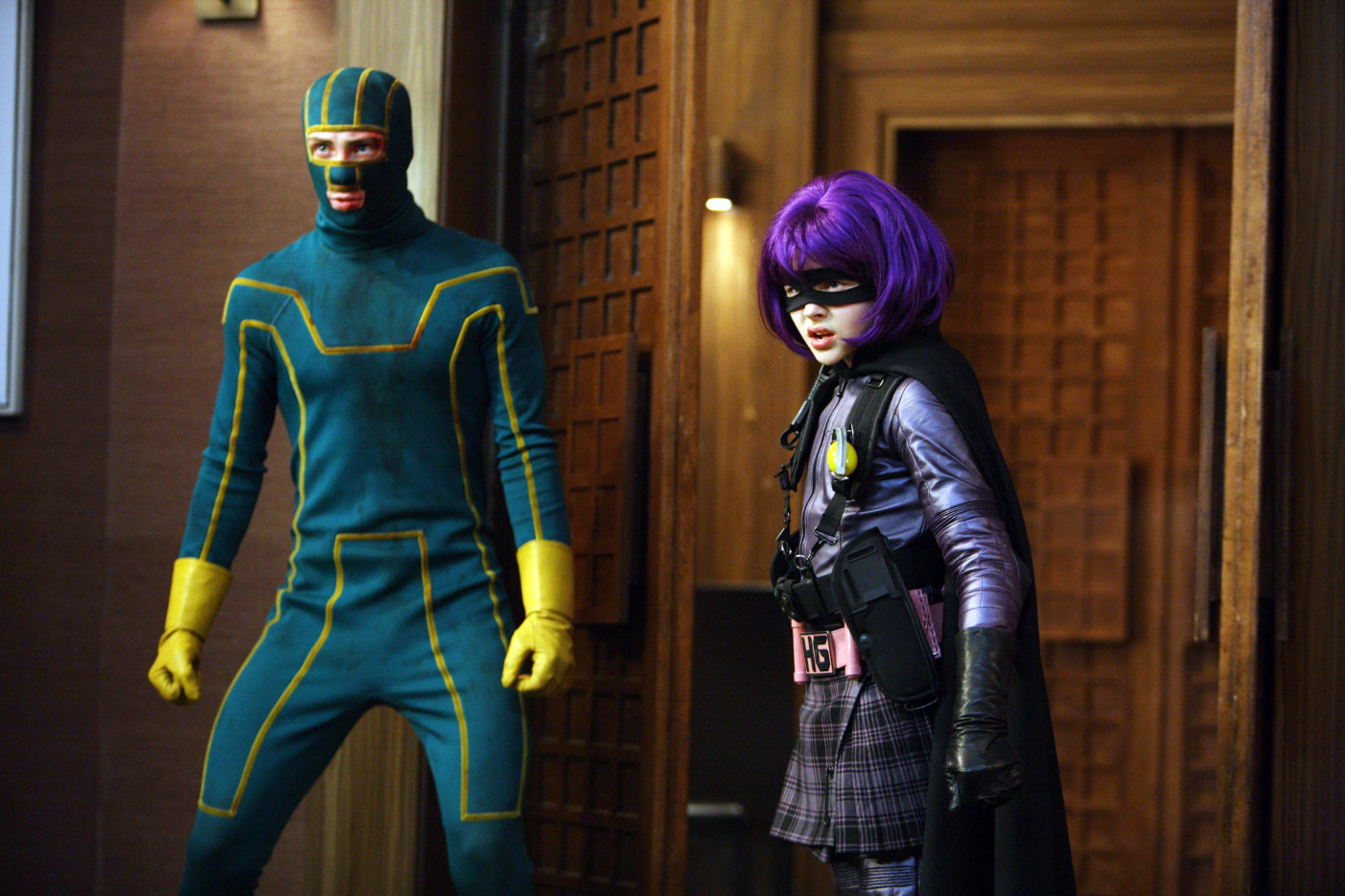 And no, sorry, it's not Chloe Grace Moretz. There's still exciting news, though...
Marvel Studios have today confirmed a new actor set to feature in the cast of their upcoming superhero film
Avengers: Age of Ultron
. Bringing together the World's Greatest Heroes once again for a new battle, the sequel to 2012's ensemble hit has been written by
Avengers Assemble
's Joss Whedon and will be directed by the very same man.
It's thrilling to learn that
Aaron Taylor-Johnson
will play the role of
Quicksilver
in the 2015 follow-up. Taylor-Johnson is best known for his portrayal of the titular wannabe superhero in
Kick-Ass
, although between his appearances in the 2010 comedy smash success and its mediocre 2013 sequel, the English star (you read right, Superman, Spider-Man and Quicksilver are all now played by British thespians!) has featured in other productions including
Anna Karenina
and
Savages
, with a primary role in next year's fantasy thriller
Godzilla
lined up too.
He joins Robert Downey Jr (Iron Man), Chris Evans (Captain America), Chris Hemsworth (Thor), Mark Ruffalo (Hulk), Scarlet Johnasson (Black Widow), Jeremy Renner (Hawkeye), Samuel L. Jackson (Nick Fury), Cobie Smaulders (Maria Hill), James Spader (Ultron) and allegedly Elizabeth Olsen (Scarlet Witch) in one of the most astounding ensemble line-ups for a film in some time, and it's quite probable that he can bring a sensitive level of gravitas to the oft-camp mutant character. Where Taylor-Johnson
won't
feature, though, is in
X-Men: Days of Future Past
- as of 2015, there will be two different incarnations of Quicksilver situated in two different Marvel universes, Disney's and Fox's narrative worlds.
Avengers: Age of Ultron
assembles in cinemas worldwide on
May 1st, 2015
.