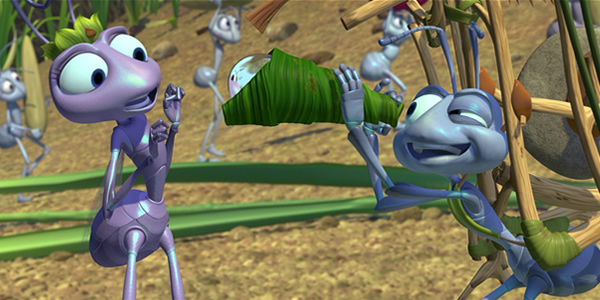 More original, new works from the realms of Disney are coming on an annual basis!
Walt Disney Pictures and Pixar Studios have today announced their intended release schedule strategy for upcoming motion pictures in the near future. The studios currently have a number of films in the works slated for release this year-
Oz: The Great And Powerful, Iron Man 3, Monsters' University, The Lone Ranger, Planes, Thor: The Dark World, Frozen
and
Saving Mr Banks
among them- with a great deal of unannounced projects still to come during the years ahead.
Here's what Pixar president Ed Catmull had to say on how his studio (a segment of Disney's filmmaking facilities) would be dealing with innovation in their upcoming motion pictures: "It's really important that we do an original film a year. We're going to have an original film every year, then every other year have a sequel to something. That's the rough idea." Of course, with this in mind, we can begin to wonder what Pixar has in store for upcoming follow-up instalments. In 2013, we have
Monsters' University
(and
Planes
, although that's a spin-off in the
Cars
franchise), and in 2015 there's
Finding Dory
, but after that? Who knows what the future has in store? Perhaps
Toy Story 4, Up 2
or
The Incredibles 2
could be on the cards?
Disney Pixar's latest animated motion picture,
Monsters' University
, roars into UK cinemas on July 12th.