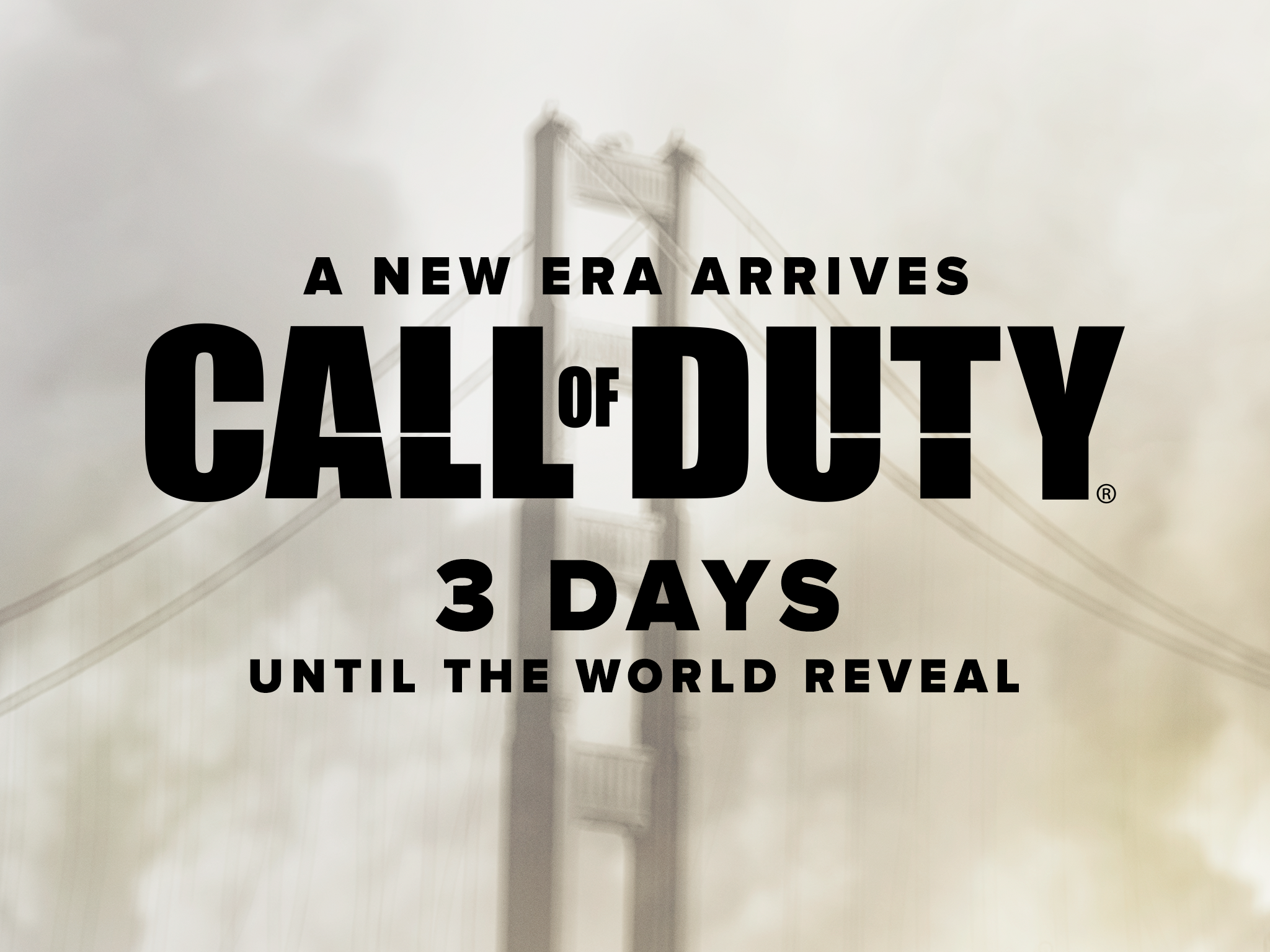 Sledgehammer will unveil their latest take on the Call of Duty franchise later this week!
Activision have today announced the airdate of an online World Reveal event which the publishers will use to announce the tenth instalment in the best-selling
Call of Duty
franchise of first-person-shooter video games. Developed by Sledgehammer Games, the 2014 edition is reportedly a direct continuation of Infinity Ward's acclaimed (and not since matched)
Modern Warfare
trilogy, although readers would be well advised to take that rumour with a sizeable helping of salt until we hear anything official on the matter.
In case you missed the news last year, from this point onwards, the franchise as a whole will be steered by three central developers who'll rotate at the helm on a yearly basis: Sledgehammer Games (who lent a hand when IW came into trouble in the midst of their
MW3
work), Infinity Ward
(Call of Duty 4: Modern Warfare; Call of Duty: Modern Warfare 2; Call of Duty: Modern Warfare 3
;
Call of Duty: Ghosts
) and Treyarch (
Call of Duty: World at War; Call of Duty: Black Ops; Call of Duty: Black Ops II
). While
Ghosts
suffered from an inevitable drop in sales figures upon its release in November 2013, Activision evidently have no intention of letting
COD
go down without a fight (regardless of how actively we protest for the series' termination), and you can bet your bottom $80 that there's already a host of exorbitant DLC packs planned for release in the aftermath of the main product's launch.
Fans who'd like to more about the project and its inevitably bare-bones narrative can go ahead and consult Activision's tweets below, whilst we rapidly shift our attention back to the FPS titles which promise to stretch the genre rather than epitomising its tedious conventions:
What happens when the highest bidder becomes the next world superpower? SUPERPOWER FOR HIRE. #ANewEra begins May 4th. http://t.co/PpaGZN5gmt
— Call of Duty (@CallofDuty) May 1, 2014
Get your first look at #ANewEra of @CallofDuty from @GameInformer: http://t.co/30d2461oPt pic.twitter.com/AhVZ1TMyKv
— Sledgehammer Games (@SHGames) May 1, 2014
Call of Duty 2014
will be officially announced at Activision's World Reveal event this
Sunday, May 4th
, and the game itself is all but guaranteed to ship on Xbox One, Xbox 360, PlayStation 4, PlayStation 3, Nintendo WiiU and PC this
November
.